About Us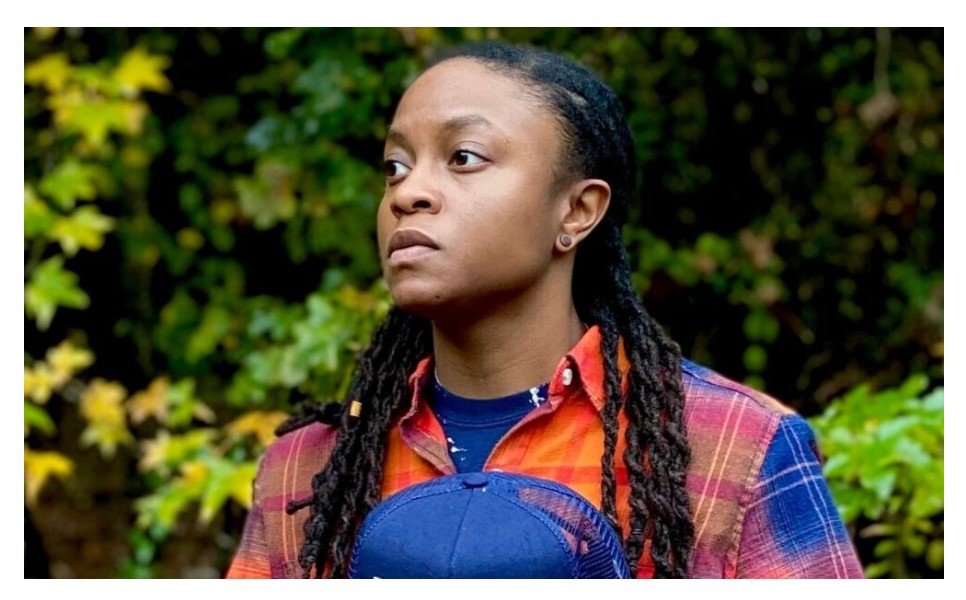 Interview from Voyager Magazine, Januaray 18, 2022:

Today we'd like to introduce you to Bianca Cowan.
Hi Bianca, we're thrilled to have a chance to learn your story today. So, before we get into specifics, maybe you can briefly walk us through how you got to where you are today?
My story started out when I was in college in 2012 at Christian Brothers University. I would walk around campus taking pictures of objects that inspired me and post them on my Tumblr. I heard that our art department was publishing a literary Journal called Castings, and I wanted my photos to be featured. I was like man if my pictures get chosen to be in this journal I will upgrade my camera and take photography more seriously. So I submitted my photos, and they were chosen! Ecstatic, I saved my money and purchased my first DSLR camera.
Fast forward to after graduating college in 2015, I started to take photos of people. I would take wedding, graduation, birthday, and family photos. I loved doing this. I would often go out on location wearing regular plain button-up shirts or t-shirts. Then I got to thinking. I would really love to wear something that represents me, and my brand which is Thinking Thoughts Art. Growing up, I was always in my own world, in my own head. I would think and dream to escape daily life. When I was in college my mom was diagnosed with breast cancer. Scared but hopeful, in the summer of 2013, I was by her side. I would drive her to every Chemotherapy treatment and doctor visit. I would sit beside her and take care of her throughout the entire process.
To escape my worry from my mom having cancer I would read books. I came across this illustrated novel called the Sandman by Neil Gaiman. In this book is my favorite quote. It says, "you know what happens when you dream of falling? Sometimes you wake up. Sometimes the fall kills you. And sometimes when you fall, you fly." This quote became something I still live by today. It encourages me to drop all fear and go for any goal I want to accomplish, because yes sometimes the fall may be tough, but sometimes when you fall you fly.
Thankfully my mom beat breast cancer! Watching her strength in battling against cancer was such an inspiration and fueled my drive. She taught me to always fight and go after anything I set my mind to. Fast forward to me wanting to design a shirt with my brand on it, I knew nothing about designing a t-shirt, but I went for it anyway! I went into Adobe Photoshop and used the skills I learned from a Graphic Design class I took in college and created my first graphic. Inspired by Vincent Van Gogh I created a skull and glasses graphic with the words Thinking on the front and Thoughts on the back.
It became the first design I placed on a t-shirt. Excited about the first design I wanted to share it with the world, but it needed a name. I called it Chapter 1: We are the Thinkers. Honestly, at the time, I had no idea why I labeled it Chapter 1. Until after I showed my family and friends, and released the t-shirt. That is when it all clicked. I am making a Manifesto Clothing Line. Clothing that tells a story, my story. A book, using clothing as my medium! Since 2017 I have made six Chapters of my Manifesto Clothing Line; Chapter 1: We Are the Thinkers, Chapter 2: Magnolia Made, Chapter 3: Monfrer, Chapter 4: Waken Thanken, Chapter 5: Opinions, and Chapter 6: Vices.
In 2020, I learned screen printing and now print my own graphics on garments. I have also released a Fall/Winter 2020 and Fall/Winter 2021 collection. With these collections, I use sweatshirts, crewnecks, and hoodies found at thrift stores and place my graphics on recycled garments. I have a love for thrifting and turned this into a collective under Thinking Thoughts Art called TTA Vintage. Here I focus on reducing clothing waste by going to thrift stores around the world collecting vintage and gently used clothing. I record what I find and put videos on YouTube called Thrift Vlogs. These videos bring awareness to how cool shopping secondhand is, and more importantly how it saves the planet by reducing clothing waste. I have also collaborated on a collection with my cousin, Myesha. Entitled "Madd Mag" inspired by our maternal grandmother, Magnolia Guy.
To this day I still take photos, but now it is of people wearing my clothing designs. My main model is my sister Adrienne, who has been my rock and supporter throughout my entire creative journey. Alongside my mom (Constance), dad (Bernard), and partner (Tia). I am super thankful for them and love them for supporting me and my vision!
Would you say it's been a smooth road, and if not what are some of the biggest challenges you've faced along the way?
It has been smooth when it comes to following the path that God has made for me, but the road has not been easy. From clothing Chapters not being purchased by customers to half a collection (Chapter 6) being ruined by screen printing mistakes. Although I have encountered many challenges I have embraced the obstacles, because each speed bump has allowed me to learn and grow.
As you know, we're big fans of you and your work. For our readers who might not be as familiar what can you tell them about what you do?
I am a Photographer, Videographer, and Clothing Designer. My brand is called Thinking Thoughts Art. I am known for my slogan "Waken Thanken" which means to Wake up and be thankful for another day because that is another chance to be great.
I am most proud of my journey and stepping out of my comfort zone.
What sets me apart from others is my Manifesto Clothing Line, and the fact I am writing a book of my life using clothing as my medium.
Where do you see things going in the next 5-10 years?
I see the fashion industry going toward more streetwear fashion in the next 5-10 years.
I believe that Virgil Abloh (rest in peace) becoming the artistic director for the Louis Vuitton menswear collection back in 2018 caused the industry to shift. His streetwear background integrated into Louis Vuitton high fashion really changed how fashion houses put out collections. I think his contribution has and will push high fashion houses towards producing more ready-to-wear/streetwear designs.
As for my brand I see myself walking down the path Virgil Abloh paved for streetwear brands like Thinking Thoughts Art. I see myself having a brick and mortar store front. Where I sell TTA pieces as well as thrifted and vintage clothing. I pray to be able to hire like minded individuals to help expand the brand. In the next 5-10 years we will have a screenprinting warehouse. Where we produce our clothing in house and print for other local brands as well. I also see collaborations with other brands. I love working with other creatives and seeing how our visions come to life. As for my Manifesto Clothing Line I want to not only use clothing to tell my story but also words, and create a book!
This is only the beginning for Thinking Thoughts Art, and I cannot wait to see where we are in 10 years!
Contact Info: